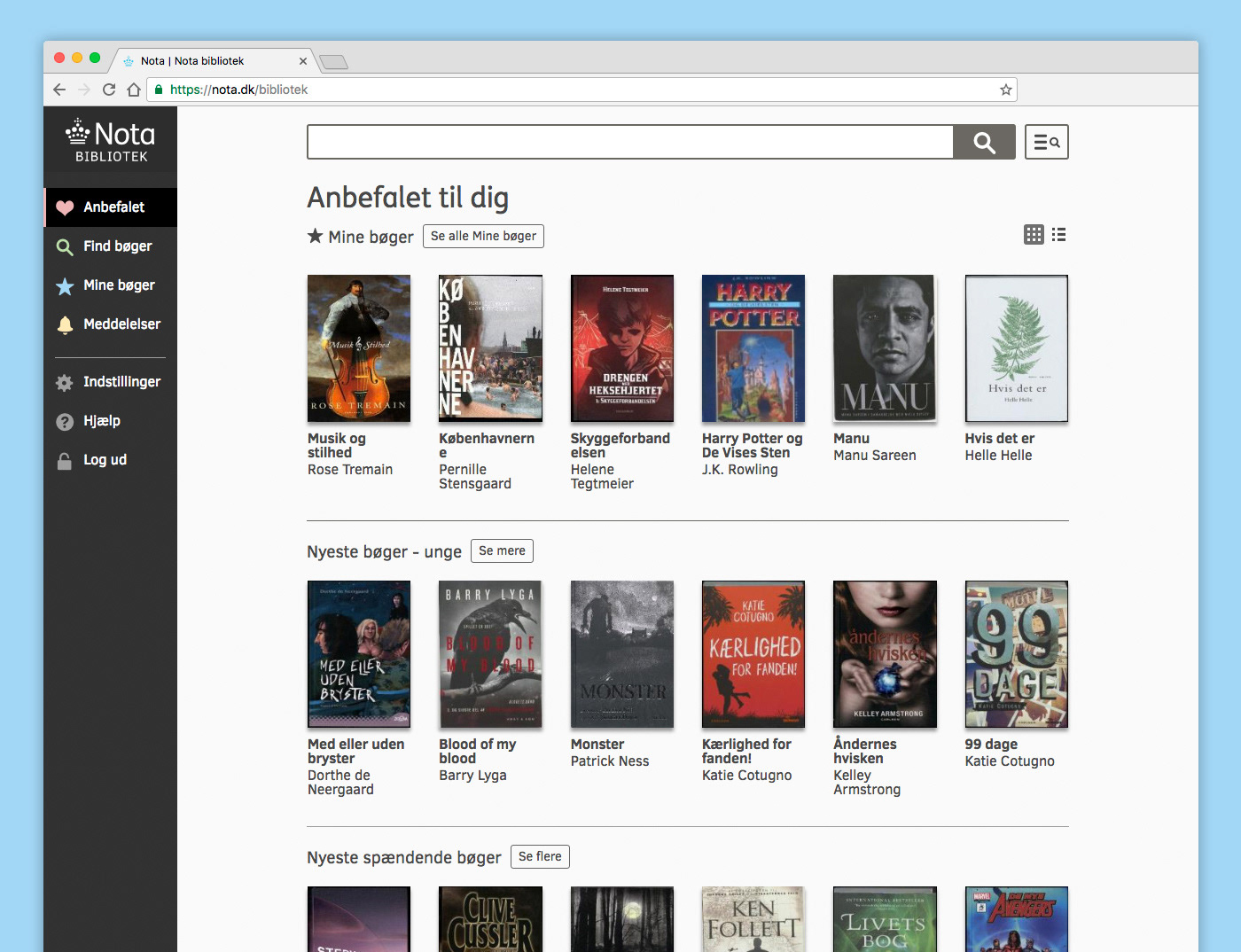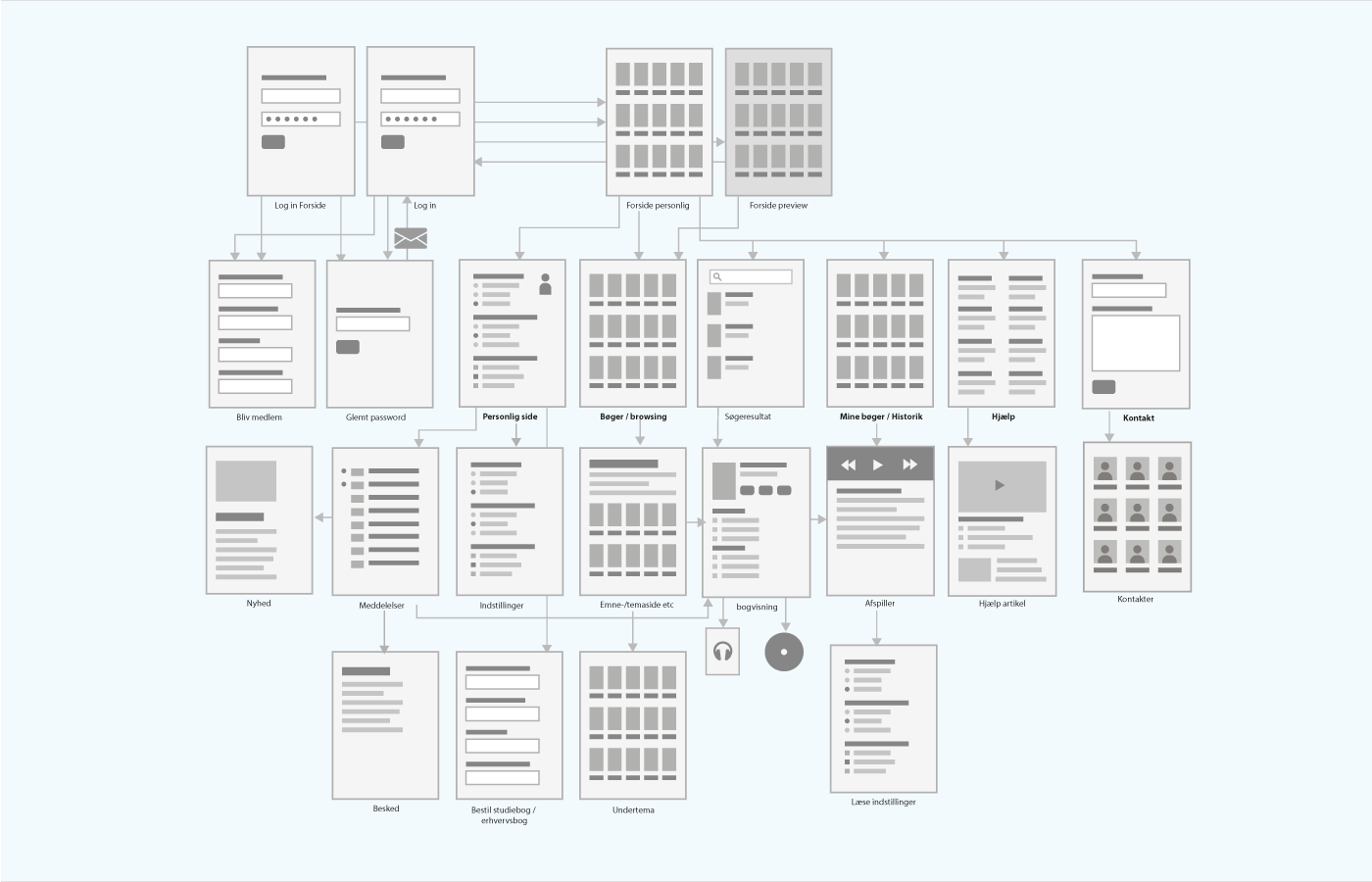 Nota had in the span of a few years made a couple big shifts. The user group of young people was growing by the thousands every month. The transition from download to streaming of books had made the way the user interacted with the books very different. The "database" style of the old site seemed out of date as people got more and more used to media presented in the style of Netflix and iTunes with great curation, search, browsing capabilities.
There were also a need from the users to have more personalised content and a better way for them to control their reading options.
The main goals ended up being:
1. Back to the core service: Books first!
2. Make it simple, prioritise the content
3. It should feel personal to your life situation and needs
4. The focus should not be on the users handicap but on their life situation and the role of books in their life.